Sunday July, 28, 2013
Hello friends, I have been super busy over the past month, and this blog post for July is a little longer than normal. Enjoy!


Whale Watching


While I have been whale watching on Vancouver Island, I only recently took advantage the local tours based out of
Steveston
, British Columbia (
Vancouver Whale Watch
). These tours travel through the Gulf and San Juan Islands, and during the summer months, the chances of viewing orcas (
Orcinus orca
) are excellent. We were fortunate enough to view a pod of transient (marine mammal eating) orcas, and they were quite active during this tour.


Click photo for larger image: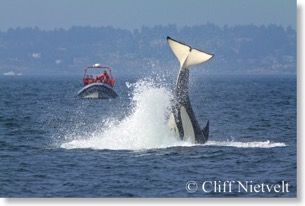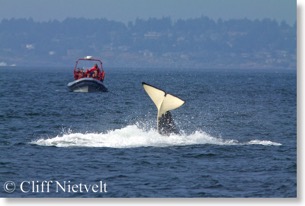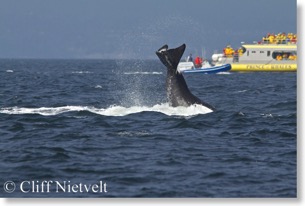 We were also fortunate enough to view a large group of harbour seals (
Phoca vitulina
) and a juvenile bald eagle (
Haliaeetus leucocephalus
) learning to fly.


Click photo for larger image: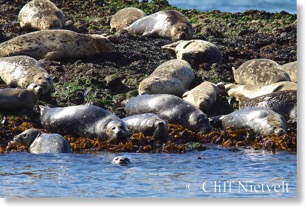 Cheakamus Lake


While on a hike along the beautiful
Cheakamus Lake Trail
in
Garibaldi Provincial Park
, I came across a very common mammal that one rarely sees up close and personal: a snowshoe hare (
Lepus americanus
). I have literally seen thousands of tracks and only a few hares running away from me, but this young hare froze and allowed me to take a few frames. This hare was also by far one of the cutest hares or rabbits that I have ever seen, and it could fit in the palm of your hand.


Click photo for larger image: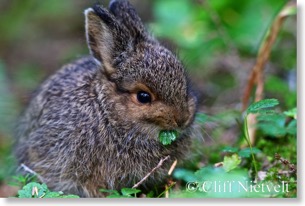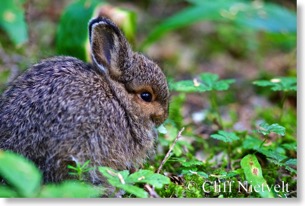 The trail along Cheakamus Lake passes through some spectacular Douglas firs (
Pseudotsuga menziesii
) and Western redcedars (
Thuja plicata
). It is an easy hike and well worth the visit. A stop in
Porteau Cove Provincial Park
on the way home capped off a great day.


Click photo for larger image: